Welcome to the series ACT FOR IMPACT in which we highlight extraordinary member-driven projects within the EDYN network. While each individual voice is important, these projects demonstrate the strength of unity and how collaboration can lead to remarkable results. With unwavering dedication, our members prove that when we act together, we are stronger and more capable of making a difference. Get ready to be inspired, motivated, and empowered by the stories of these changemakers. Follow us on Instagram to be among the first to catch the upcoming articles.  
What is the project EDYN TALKS about? 
The EDYN Serbia Chapter recently started its very own EDYN TALKS discussion. Given that Serbia faces a lack of dialogue in the public sphere, we aspire to promote dialogue as an integral part of democracy through this project. The first discussion has been successfully conducted, and two more are in the planning stage.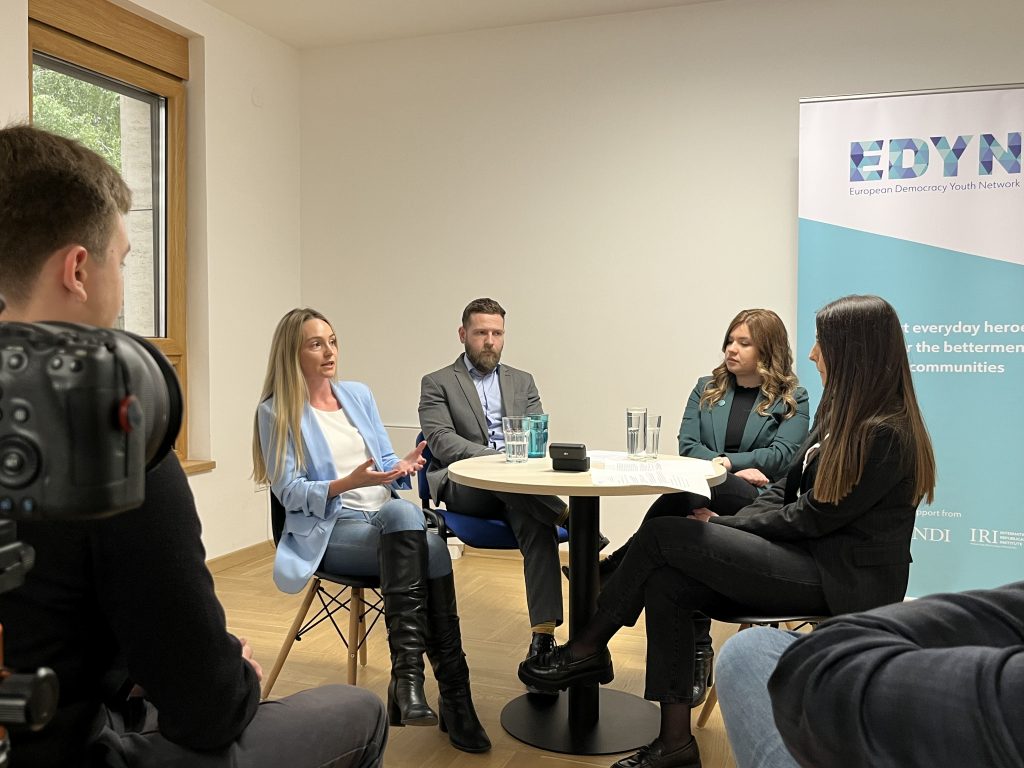 What is the goal of this project?
There are few goals we consider highly significant. One of them is the reduction of polarization, which is substantial within our country. Concerning this, we managed to engage young people from various political organizations in the discussions.
Another intended outcome of the EDYN TALKS is to formulate recommendations that would to enhance the position of youth in Serbia. Drawing from the conversations, perspectives, and suggestions of speakers and guests, EDYN TALKS will yield written suggestions from young people. These insights pertain to solutions for the challenges faced by the youth.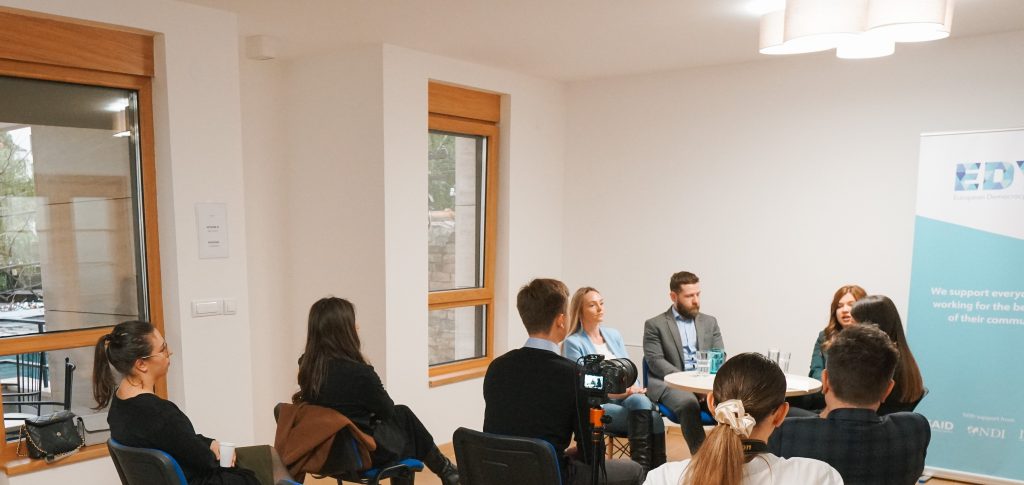 What did EDYN members take from it?
As for our members, those who participated in the organization gained experience in event coordination, time management, and obligations. Additionally, they had the opportunity to network with other stakeholders. For the members who assumed the role of speakers, this experience enriched their public speaking skills.