On June 18th, 2022 EDYN Ukraine together with partners opened the "AwareZone" youth hub in the Ukrainian city of Mukachevo.
"AwareZone" is an inclusive and comfortable youth hub for young Ukrainians that they can utilize for developing and collaborating on projects, building their knowledge and skills, implementing activities, and meeting like-minded people. "AwareZone" will become a space where people and organizations providing humanitarian aid, and legal and mental support can connect directly with the young Ukrainians who need it. Additionally, since Mukachevo is located near three borders (Hungarian, Slovakian and Romanian) it is reasonable to take humanitarian aid, deliver help around Ukraine and meet international partners in the region. 
The war in Ukraine has caused a lot of active youth leaders to leave their cities and move to the Western regions of the country. According to official statistics about 50,000 people are currently staying in the Zakarpatska region. Some of them work in IT companies, the youth sector, etc. They can't do their work fruitfully and successfully because of unsuitable conditions and inadequate technical resources. Additionally, the displacement of these young people and the resulting disruption of their professional networks has made it significantly more difficult for them to cooperate and find like-minded people inspired to work on the same problems – this isolation of talented young people decreases the opportunity for innovation at a time when new ideas and solutions are critical to addressing problems facing Ukrainian society.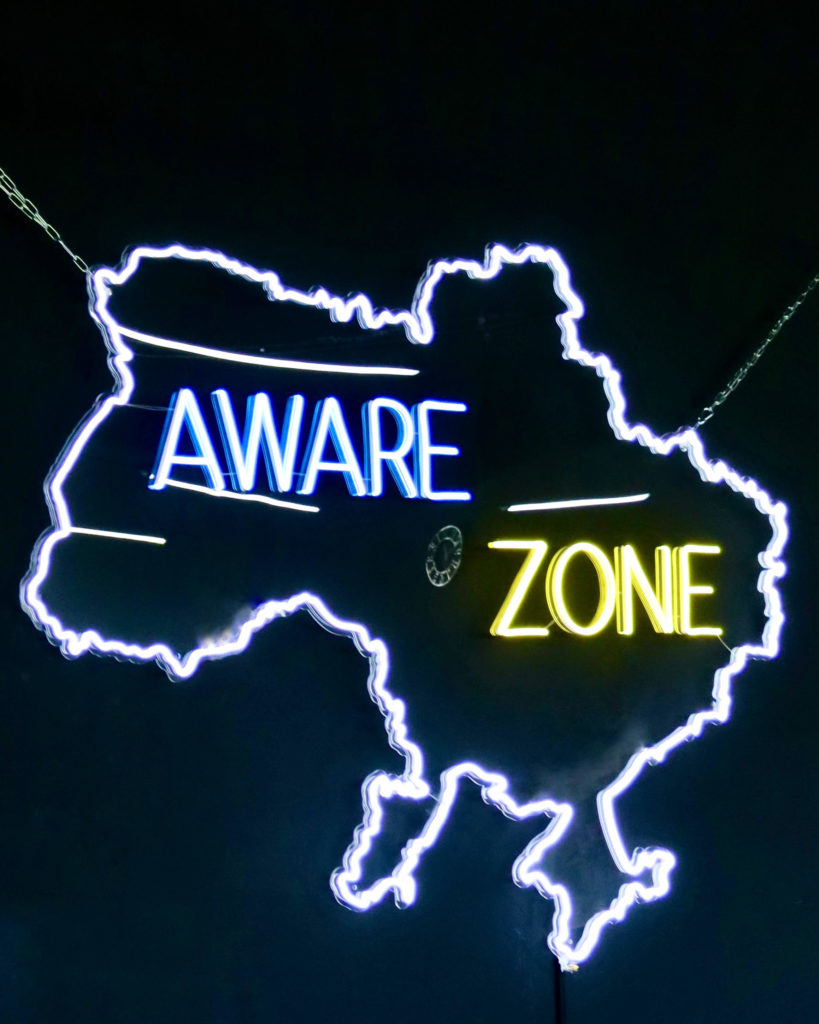 The opening event became an opportunity for EDYN Ukraine members to meet up for the first time after the full-scale Russian invasion of Ukraine. Besides, there were representatives of local NGOs and internally displaced young people who had to flee from their homes to Mukachevo.
Due to the joint efforts of our partners, AwareZone will be a space for youth to work and collaborate during this difficult period. The Hub can connect young people with professionals who can help them solve their basic problems, such as getting legal support due to their new residence or providing necessary mental support and consultations.
Moreover, young activists have an opportunity to gain sub-granting in the framework of the Hub to initiate their projects. 
We hope such a place will help young Ukrainians to continue their life, providing the opportunity to collaborate, study and work.