Welcome to the series #EVERYDAYHEROES in which we introduce exceptional members of our network. Through pop culture, we discovered that heroes fly, have superpowers, come from another planet, and wear capes and costumes, but there are other, real heroes. Heroes we are surrounded by every day, who raise their voices in times of injustice and fight for the rights of all of us. Who look the same as us, who express their superpower by fighting every day for a better and democratic society. Everyday heroes, that we have to talk about. Follow us on our Instagram to catch the next interview among the first ones.
Another Everyday Hero is Andra Costache from Romania.
Can you introduce yourself?
I am a young woman and a politician living in a small town, and I have always been passionate about making a difference in my community. I strongly fight against prejudices as a woman, a person with a disability, a Roma, and a youth in politics for the past 5 years. I am the president of the Liberal National Party (PNL) youth wing in Galati, and I plan to run for mayor in my hometown of Tg. Bujor in 2024. I am a game changer and currently hold the titles of the country's youngest deputy prefect and the youngest Secretary of State post-communism in Romania.
For the past 15 years, I have been involved in non-governmental organizations and community service and was awarded the Volunteer of the Year Prize in 2017. I aim to be a different kind of political leader who brings strength to diversity. To achieve this, I have broadened my knowledge through more than 15 international experiences in countries such as Norway, Germany, France, Italy, Bosnia, Albania, Tatarstan, Bosnia and Herzegovina, among others.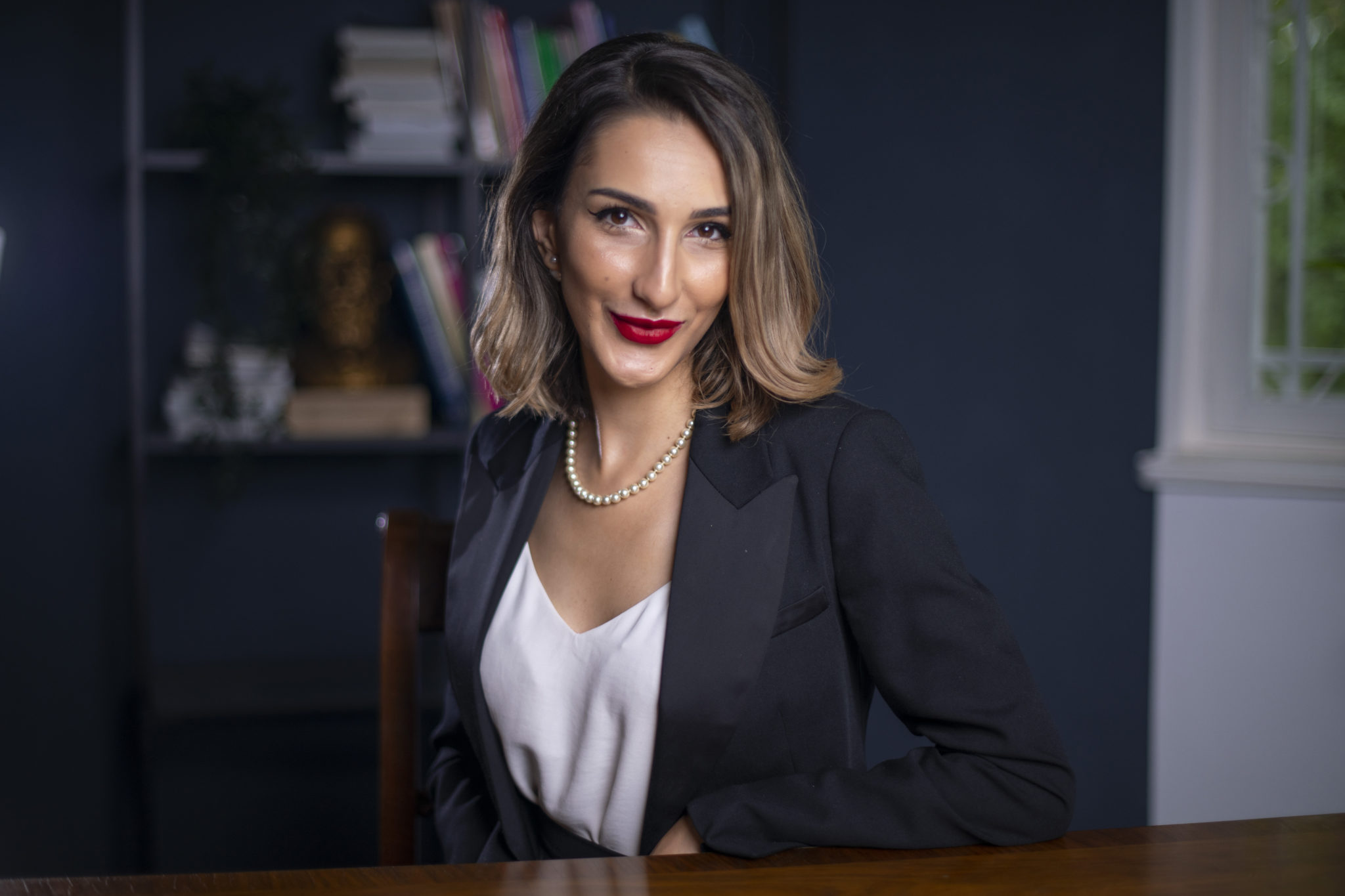 What do you consider your biggest success?
The most significant progress in my career occurred during my term as Secretary of State in the Ministry of Youth and Sport. My vision was to have youth policies made by young people for young people, which required profound changes in how the government and the Ministry itself think about youth. As a concrete result, my team (consisting only of advisors under 35) and I founded the National Youth Council in Romania. It is a co-management institution made up of both government representatives and youth organizations, providing pathways for young people to engage and express their views to influence or be involved in a range of different decision-making processes, from governmental political or policy decisions to how a community space is used for youth.
What does the word DEMOCRACY mean to you?
Democracy is crucial for young people in Europe because it allows them to have a voice in shaping their future, promotes equality and inclusion, protects human rights, ensures accountability, and promotes transparency.
Who do you consider your Everyday Hero and why?
Even when the odds were against me many times, I didn't let that stop me. I work hard to get my message out there, to meet as many people as possible, and to learn about the issues that matter to my community. I strive to remain tireless and never give up, even when the odds seem insurmountable.
What does the concept of Everyday Hero mean to you?
It serves as a reminder that hard work and dedication can take you anywhere, even to places you never thought possible.
Why did you become a member of EDYN?
I believe we are a sum of our experiences, and for me, EDYN was a platform where I could gain more experience in leadership, politics, and advocacy. Also, I wanted to join a structure in which I could debate the most pressing world issues with other inspiring youth leaders.