Welcome to the series #EVERYDAYHEROES in which we introduce exceptional members of our network. Through pop culture, we discovered that heroes fly, have superpowers, come from another planet, and wear capes and costumes, but there are other, real heroes. Heroes we are surrounded by every day, who raise their voices in times of injustice and fight for the rights of all of us. Who look the same as us, who express their superpower by fighting every day for a better and democratic society. Everyday heroes, that we have to talk about. Follow us on our Instagram to catch the next interview among the first ones.
Another Everyday Hero is Milan Vujić from Serbia.
Can you introduce yourself?
My name is Milan Vujić, I was born in Novi Sad, a town in the autonomous province of Vojvodina, Serbia. In order to introduce myself in detail, I would need a lot of time, so long story short, I am an activist who is known for his struggles for a democratic and open society. Over the years, I participated in various initiatives, collaborated with various non-governmental and international organizations, and also wrote columns for the most prominent media in Serbia. I will soon become a lawyer, and I am currently working at the European Fund for the Balkans.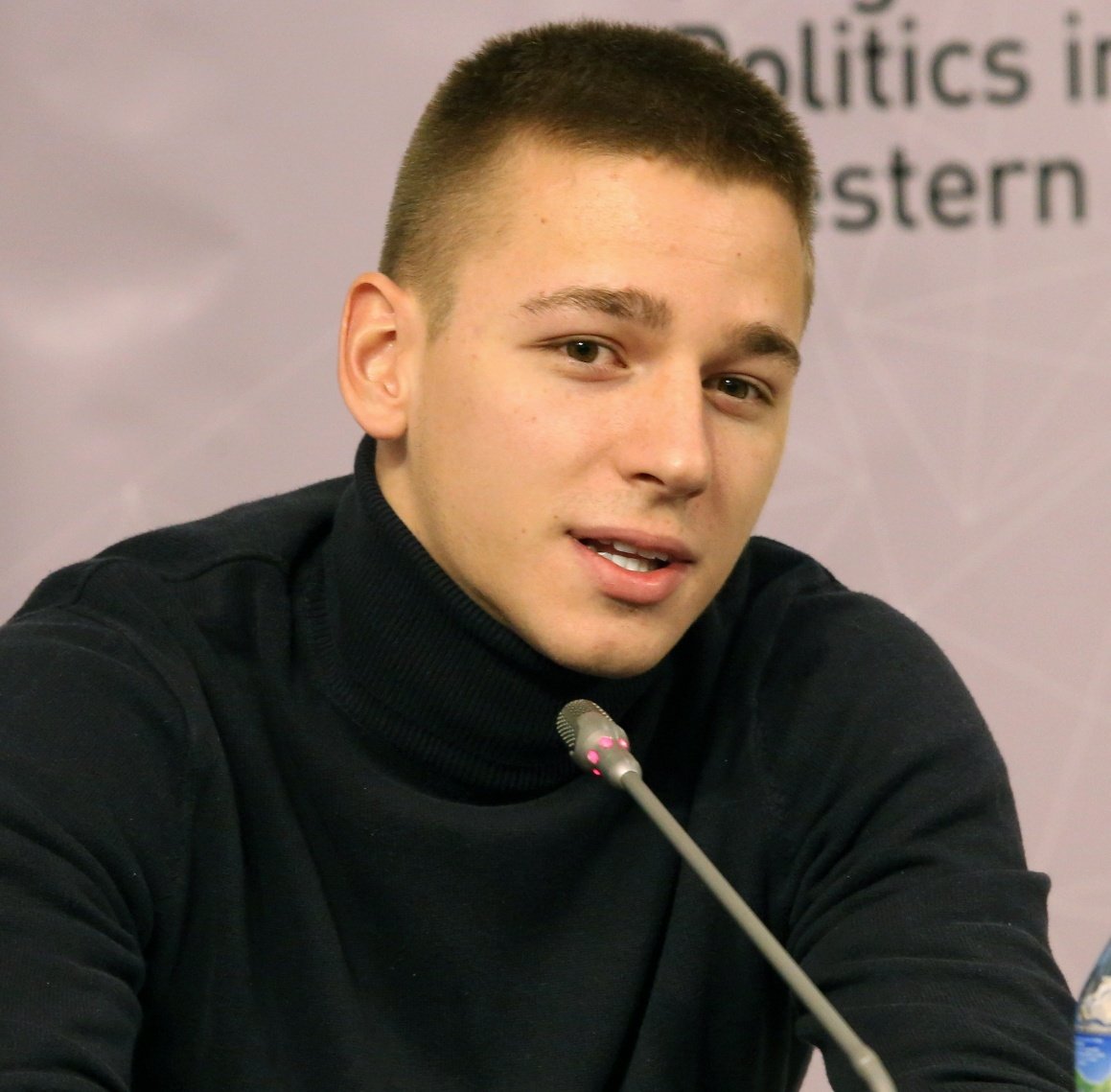 What do you consider your biggest success?
It's not a simple question, since I rarely think about successes, especially because I always think I could have done more and better. If I had to choose, I'd say I'm quite proud of some of my columns. I am also proud of the "It's up to you" viral initiative that I launched last year, which aimed to raise awareness of the problems of young people in Serbia and motivate young people to vote in the parliamentary and presidential elections last year.
I am also proud of the fact that for years I have unreservedly stood by the values that the authorities in Serbia are trying to exterminate. Of course, I am also proud to have been part of the first generation of EDYN ambassadors.
What does the word DEMOCRACY mean to you?
It's a journey that requires constant vigilance, hard work, and a commitment to the principles of human rights, equality, and justice. In many societies, it is just a dream, but that dream gives us a sense of direction, purpose, and meaning, and they keep us motivated even in the face of challenges and setbacks.
Who do you consider your Everyday Hero and why?
There are countless unsung heroes in our daily lives who make a difference in their communities, fighting for justice, equality, and democracy. These people may not have the same level of visibility or recognition as some famous figures, but their contributions are no less important.
Everyday heroes are volunteers who dedicate their time and energy to supporting the causes they believe in. They are the activists who organize protests, rallies, and petitions to raise awareness and bring about change. They are the educators who inspire and empower the next generation to become engaged citizens. They are the frontline workers who put themselves at risk to care for others. They are ordinary citizens who speak out against injustice and take action to make a positive impact in their communities.
What does the concept of Everyday Hero mean to you?
By recognizing and celebrating these everyday heroes, we can inspire others to follow in their footsteps and make a positive difference in their own communities. We can create a culture that values and supports democratic values, and that encourages people to stand up for what they believe in. So keep looking to these everyday heroes for inspiration and guidance, and keep striving to be a hero yourself in your own way.
Why did you become a member of EDYN?
Joining EDYN as one of the first ambassadors in 2019 was an exciting opportunity for me to expand my network and learn about a wide range of political issues from all over Europe. But what has made me truly passionate about being a member of EDYN is the sense of belonging and family that I have found within this community. Through EDYN, I have met countless inspiring and like-minded individuals who have become some of my closest friends, and my life has been forever changed by these connections. EDYN has given me the chance to grow and develop my skills, while also providing endless opportunities to work alongside others who share my vision for a better world. Being a part of EDYN is not just about being a member of an organization – it is about being part of a community that believes in the power of youth to create positive change in the world.