Welcome to the series #EVERYDAYHEROES in which we introduce exceptional members of our network. Through pop culture, we discovered that heroes fly, have superpowers, come from another planet, and wear capes and costumes, but there are other, real heroes. Heroes we are surrounded by every day, who raise their voices in times of injustice and fight for the rights of all of us. Who look the same as us, who express their superpower by fighting every day for a better and democratic society. Everyday heroes, that we have to talk about. Follow us on our Instagram to catch the next interview among the first ones.
Another Everyday Hero is Miruna Palas from Romania.
Can you introduce yourself?
Hi! I'm Miruna, I'm 25 and I'm a big believer in democracy, rule of law and human rights. I currently work in the Romanian Parliament, and my focus is on parliamentary diplomacy. I work closely with the Council of Europe, more specifically it's Parliamentary Assembly, on issues relating to human rights and the state of democracy. Apart from that, there is also a PR and communication aspect to my job and I consider myself very lucky to be able to say that my job is NEVER boring, as it offers me something new, a new challenge almost every day. My friends jokingly call me an "orchestra woman", meaning I'm not easily put off by the unknown and I'm willing to educate myself on just about any domain as long as it helps me achieve my goals. When I'm not buried in work, you can find me watching Formula 1, where I support Ferrari (yes, you guessed it, I'm a sucker for the underdog).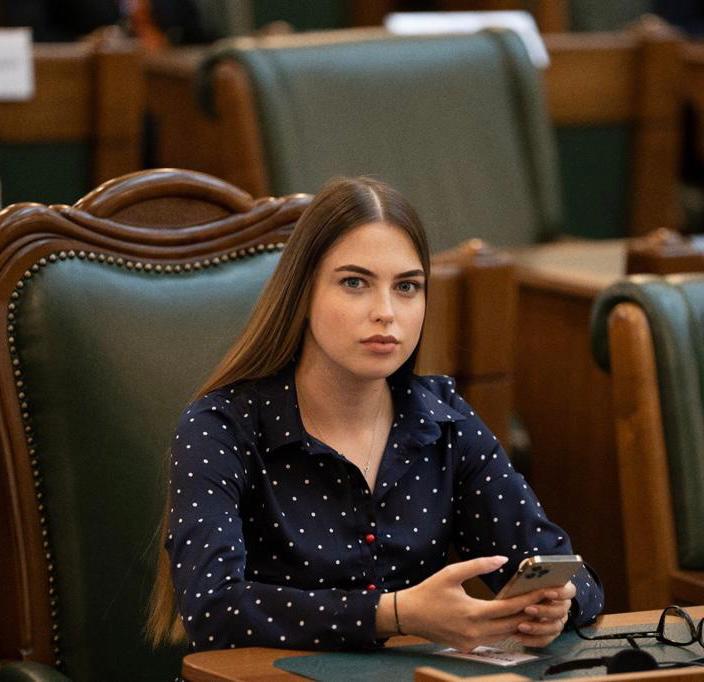 What do you consider your biggest success?
I think if I were to be objective it would probably be my work on the Council of Europe's report on the state of democracy, rule of law, and human rights in Romania, which was a big success for my country. However, there is something else that makes my heart bubble with pride and that is a project I helped bring to life when I was working for the Ministry of Youth and Sport. We created a program that enabled 30.000 kids to receive the monetary support necessary for their start in a pro athlete career. I still check to see how many of them have stayed on this path and I'm always proud to see that many of them are already winning competitions. Knowing I made a difference in a kid's life is by far the success I'm most proud of.
What does the word DEMOCRACY mean to you?
Democracy is, for me, about the chance to be a change-maker. To have your voice be heard by millions. To live in freedom, without fear or limitations. To be given the opportunity to seek your dreams, without any hindrance, and to expand your talents, whatever they may be. Democracy is about the individual, just as much as it is about the many, and this paradox is what makes it unique and great.
Who do you consider your Everyday Hero and why?
Without a doubt, my mother. She is the strongest woman I have ever met and has overcome challenges many would find impossible. Every day, she is my inspiration to do better, aim higher and put in the work for my dreams. The best piece of advice she has given me is that every day I should strive to learn something new, to be just a tiny bit better than yesterday and this has stuck with me to this day: consistency and ambition (with a touch of stubbornness) are the keys to success. I will never be able to repay her for all the invaluable lessons she has given me, but I hope that I can come close to it by making her proud of my actions.
What does the concept of Everyday Hero mean to you?
Doing the right thing or better said trying to do the right thing. I think all people who at least try to stay honest, do some good in the world and leave a positive mark on somebody else's life can be considered everyday heroes. Staying true to a path of honesty every day and going into the world with pure intentions is, I think, a big feat that should be acknowledged and celebrated. Because, we all know, it's not always easy.
Why did you become a member of EDYN?
Because the values this organization stands for are identical to mine and because I wanted to meet young people from other post-communist countries that share my views, hopes and goals for the future of our countries. I can wholeheartedly say that my colleagues from EDYN Romania are all exceptional people activating in the public sphere and it is a pleasure to get together with them and debate ideas, put together projects and simply learn from each other's experiences.