Western Balkans Summit 2022 was organized by New Direction, and it was held in Sofia, Bulgaria on 2nd December. Summit consisted of four different panels. I participated in panel nr. IV "Future of the Western Balkans: A Young Political Leader's Roundtable". Young politicians and activists from the region were participants in this panel moderated by Mladen Barać; APA-EP, Hrvatski suverenisti (ECR-HR)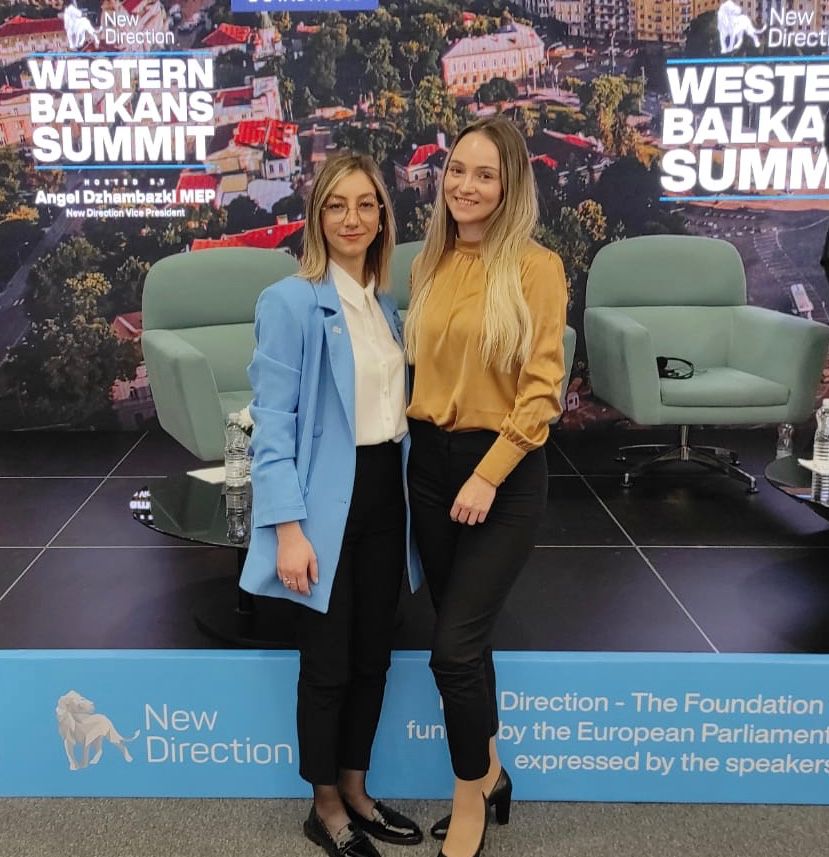 It was a great pleasure for me to be part of the Western Balkans Summit 2022 as a speaker of panel IV "Future of the Western Balkans: A Young Political Leader's Roundtable" as a representative from Albania and a member of the EDYN Albania chapter. During this summit, I had the opportunity to represent EDYN as an international youth organization that gathers active youths from 23 countries with different backgrounds, engaged in politics or civil society.
Even though we were representatives from WB countries, when it comes to challenges, youths do face the same problems, such as youth migration and brain drain, youth activism, lack of opportunities everyone has in their home countries, and the vision we aspire for EU integration.
Through the panel discussion, I also mentioned the problems and issues that students in Albania are facing. As the Chairwoman of the Union of Student Councils (UKS) and Senator, and representative of students at the Academic Senate of Polytechnic University I brought up the importance to implement the needed reforms to bridge the gap between the universities and the labor market. It is crucial to have students as a priority of the policies and decisions taken by the government, to create the conditions for a better life, to motivate them, and grow awareness among this young generation that we are the ones who should work for a better nation for upcoming generations.
My other collages, part of our panel also talked about the importance of being informed and having knowledge of the EU integration process also how their hometowns try to deal with youth migration. Another topic we discussed about was meritocracy as a value that is one of the pillars of a strong healthy democratic society. They also emphasized the importance of involving and making youths part of decision-making processes in local communities or even in national issues. We had some different points of view on some topics, but we all agreed on good relations we should maintain with each other and collaborations we as part of active political life might have in the future.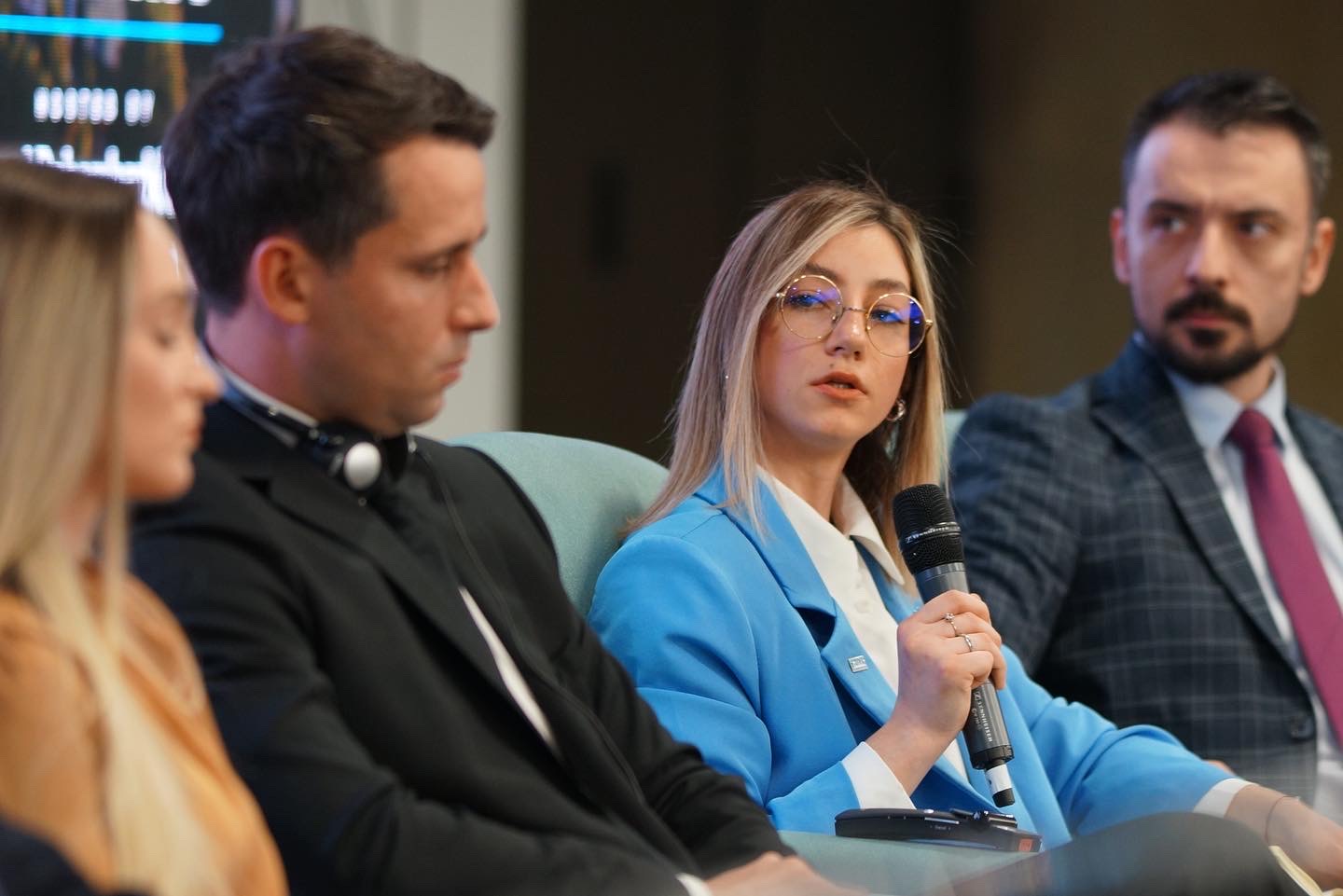 Europe is here, it is within us and we as youths need to put all our energy and knowledge to build a bridge of collaboration with each other to shape the future of our countries.
The Western Balkans is a dynamic region with rich social diversity that represents the breadth of European culture. However, the strength of this diversity can also be exploited with social inequality, nationalism, ethnic tensions, and other social fissures being used to promote divisive interests.
It is important to establish unity and good neighborly relations in the Western Balkans to enable the region to move closer and eventually join the European Union. With continued challenges of emigration and brain-drain, talent- management and the empowerment of a future generation of leaders are essential for the success of the Western Balkan countries.
I am quite sure that the panel brought together young political leaders and political scientists from the Western Balkans that shared their visions for the future direction and proved once again that the future generation of leaders will cooperate between the countries based on respecting the integrity and values of each country.