My story of meeting the war wasn't unique. I have woken up and couldn't sleep for many more nights like every Ukrainian after a full-scale invasion in the very heart of Europe had been launched by Russia. There are numerous reasons for our sleeplessness: sounds of explosions, frightening sirens sounds (meaning that you have to go to the shelter immediately, even if it is 3 AM), the pain of losing loved ones, anxiety, understanding that this night could be the last, fleeing, a home loss. However, the main and initial reason for those is Russia who crossed borders, launched missiles on cities, attacked with aviation, tanks, and artillery.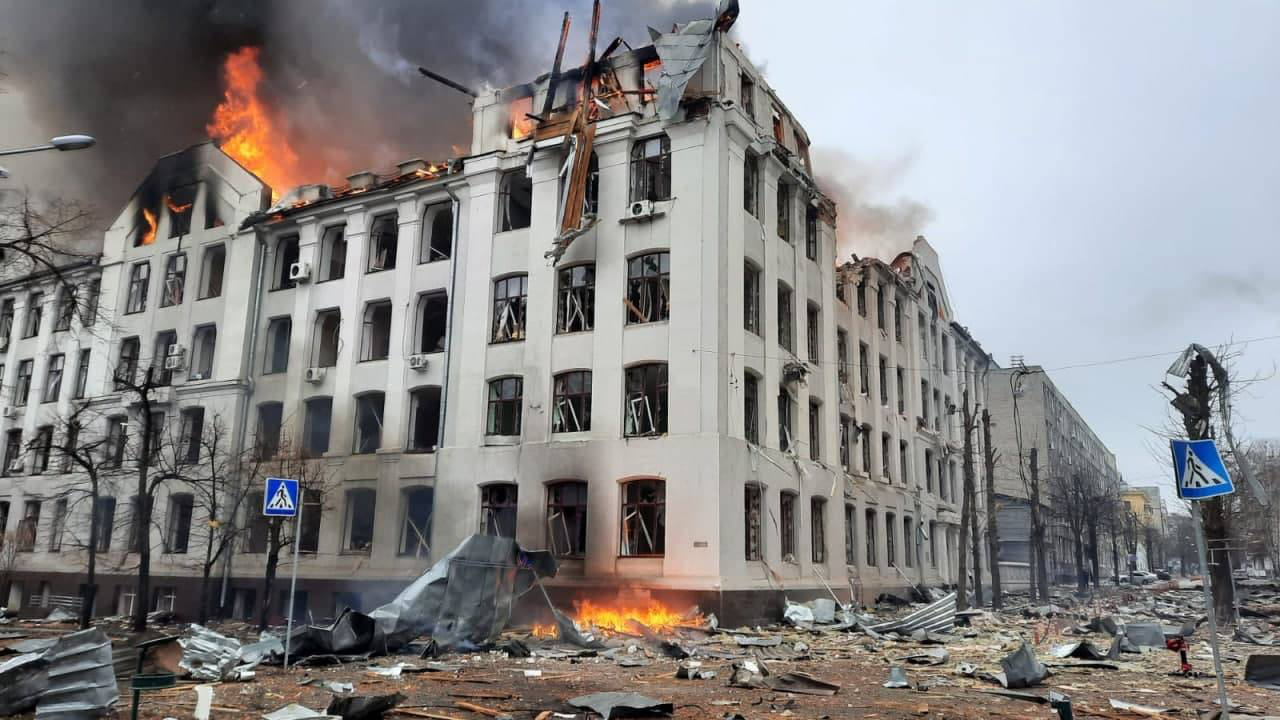 The last time we saw such actions was the Second World War when another totalitarian ruler decided he had the right to re-draw the borders of the sovereign states in Europe and bring death and misery to millions of people only to realize his perverted wishes.
There are some facts about the war in Ukraine that every human being should know:
Ukrainians are not Russians as well as Georgians, Moldovans and many other nations that were parts of the USSR are not Russians. 
Actually, we all have histories much longer than the period after the collapse of the Soviet Union. Moreover, the Russian military aggression in the Donetsk and Luhansk regions of Ukraine as well as the occupation of Crimea by Russia in 2014 were not the first Russian crimes against the Ukrainian nation. Before that, there was the Baturyn massacre in 1708, the destruction of the Zaporozhian Sich in 1775, the tsarist and Soviet policy of russification, Stalin's Holodomor in 1932–1933, and many other crimes aimed at destroying the Ukrainian nation. However, we are not conquered, so Russia began a new genocide in 2022. We all saw pictures from Bucha, Mariupol, Kramatorsk…
The Kremlin has always been firmly convinced that Russia will never become a world leader without control over Ukraine, meanwhile, a democratic and prosperous Ukraine is a threat to the current authoritarian rule in Russia.
Russian aggression aimed at destroying Ukraine as an independent state is a threat to European security.
Military aggression and hybrid warfare is Russia's standard practice. Russia's aggressive policy targets not only Ukraine. Russia violated the territorial integrity of Moldova and Georgia, announced its territorial claims and the willingness to "protect" the Russian-speaking population in the Baltic States. Russia supports Eurosceptic and radical movements in Europe. It was registered that Russian special services interfered in the electoral campaign during the US presidential election in 2016, carried out cyber attacks against OSCE, Germany and France.
Russia's brutal military campaign in Syria has resulted in an increased wave of refugees to Europe. There is much evidence of close relations between Russian special services and terrorist organizations like ISIS and al-Qaeda.
Military aggression is just one element of Russian hybrid warfare against Ukraine
Other elements encompass:
propaganda based on lies and falsifications;
trade and economic pressure;
energy blockade;
terror and intimidation of Ukrainian citizens;
cyber attacks;
a strong denial of the very fact of war against Ukraine despite large scope of irrefutable evidence;
use of pro-Russian forces and satellite states in its own interests;
blaming the other side for its own crimes.
How has the war changed the everyday life of young people in Ukraine?
Before the full-scale war started Ukraine was significantly polarized (mostly due to the pro-Russian forces), but now it is united like never before. Today I don't know Ukrainians who do nothing to help.
Many young professionals and students were forced to completely change their activity. Instead of attending the lectures, they are volunteering. That means fundraising and buying body armor, thermal imagers, pickups and necessary ammunition for the Armed Forces as well as medicine and food for civilians and animals. Moreover, lots of young people have joined local Territorial Defense Forces groups to fight the Russian invaders. The IT-specialists work on their own front. Almost each Ukrainian fights in the informational war, counteracting Russian disinformation and propaganda, showing the world the real situation in Ukraine.
Everyone does their best to bring the victory of Ukraine closer. Today it is our main goal.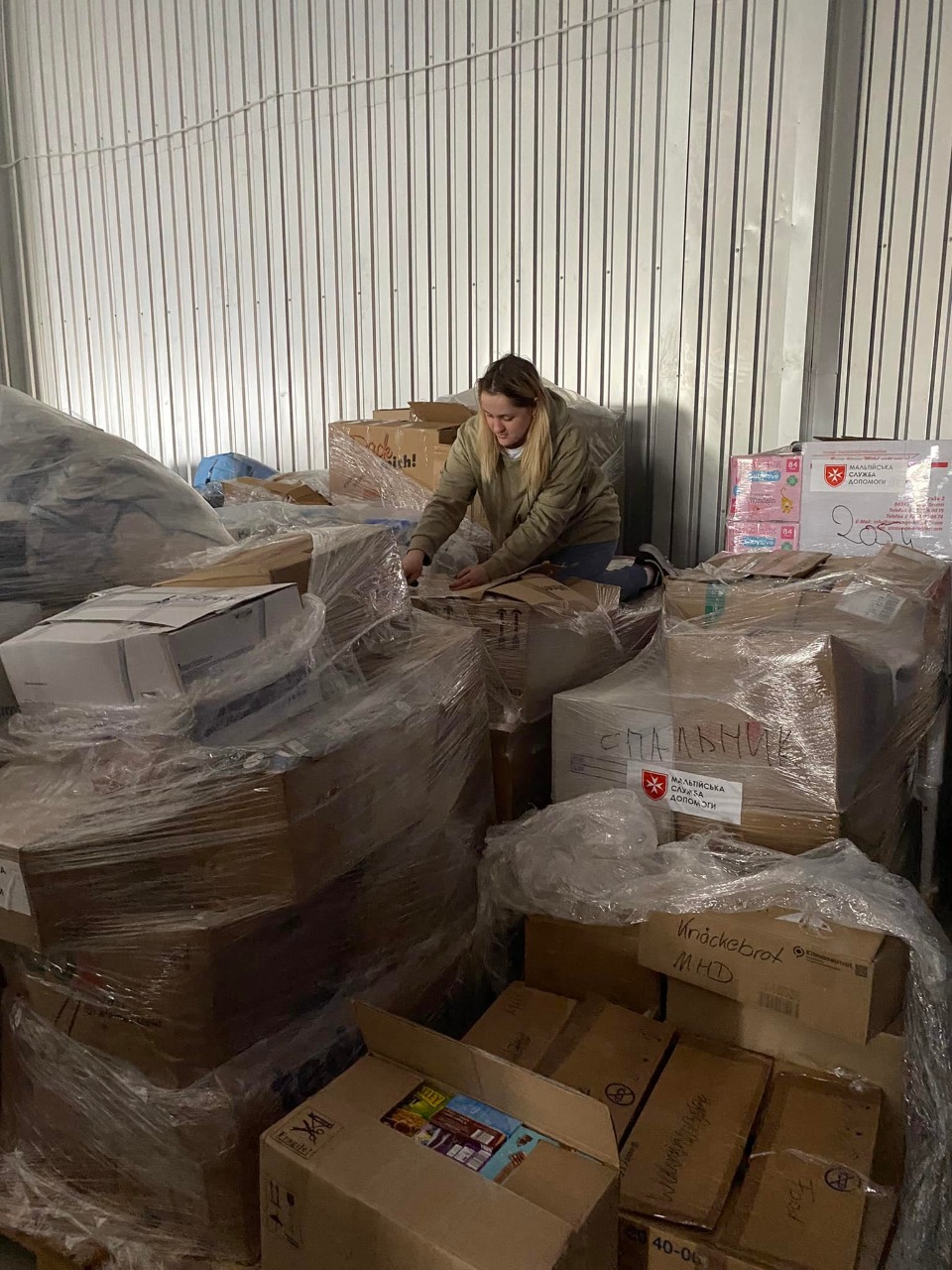 What is the future of democracy in Ukraine?
Nowadays democracy in Ukraine is really special because we are fighting for the right to be a democratic state. Russia became an antonym to democracy, therefore being occupied by the Russian Federation means the end of freedom of speech, no fair elections, no truth, no justice. That proves the case of Kherson, a city in the south of Ukraine with a population almost 300,000, which is the only major city that the Russians managed to take control of. Since then, residents of the city have staged regular rallies in the center of Kherson, protesting against the occupation and showing their support for the government in Kyiv by waving Ukrainian flags. They say: "Kherson is Ukraine", but Russian troops use stun grenades and gunfire to disperse peaceful pro-Ukrainian protests.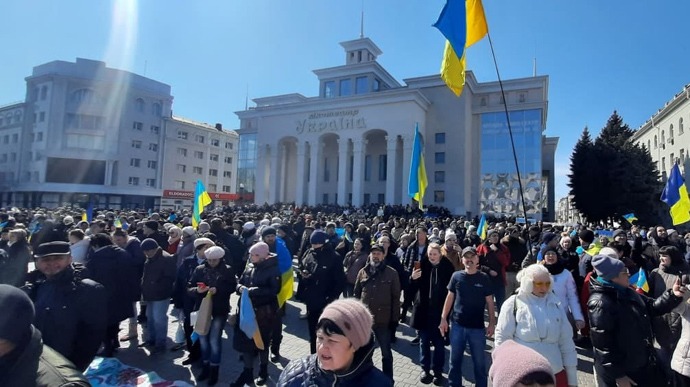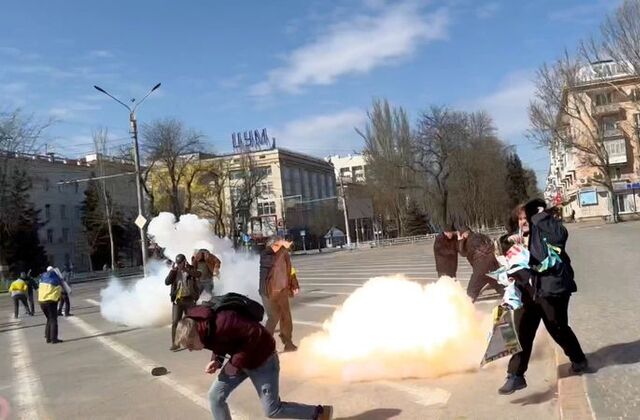 As the Russian forces grow increasingly impatient and frustrated with constant pro-Ukrainian protests, their ferocity has greatly increased. Violent crackdowns and abductions are on the rise as yet-unconfirmed threats of mass deportations loom. People in Ukraine don't want to live as those in Russia without freedom of speech and other democratic values that are crucial for freedom-loving Ukrainians. We have irrevocably chosen a completely different path and proved our democratic and European aspirations in 2014 during the Revolution of Dignity.
Therefore, if Ukraine falls, then democracy in Eastern Europe will fall. But I don't believe in it.
This is the war for freedom. The war for democracy. The war to have a right to be a Ukrainian and live. I am sure that we will win this war due to the courage of our Armed Forces, the inviolability of common Ukrainians and the solidarity of the international community.
It is time to be Warriors of Light and understand that we are those whose small actions today will have a great impact in many years.
———————————————————————-
EDYN supports UNICEF to scale up its humanitarian response on the ground in Ukraine and as well to assist people on the move. The situation in Ukraine is placing millions of children and their families across the country in immediate danger. Help is needed now.