CALL FOR APPLICATIONS
Apply for the Political Campaigning Training and take your skills to the next level!
Topic: Political Campaigning
Date: May 11– 14, 2022
Location: Bratislava, Slovakia
Application deadline: Sunday, March 26, 23:59 CET
Eligibility: All members
Organized by: EDYN HQ
The Political Campaigning Training is aimed at EDYN members who are interested in running for office or managing a political campaign in the near future. The training will be conducted in a workshop format and is intended for participants who have advanced-level skills and experience in political campaigning. The primary goal of the training is to enhance participants' campaigning skills and knowledge to assist them in their political endeavors.
Through a combination of lectures and practical sessions, the workshop will focus on topics such as:
political campaign organization and management,
campaign messaging,
digital communication strategy,
social media content planning and creation
Out of the submitted applications, we will select 15 participants whose profiles fit the training the most. We look forward to seeing you in Bratislava soon!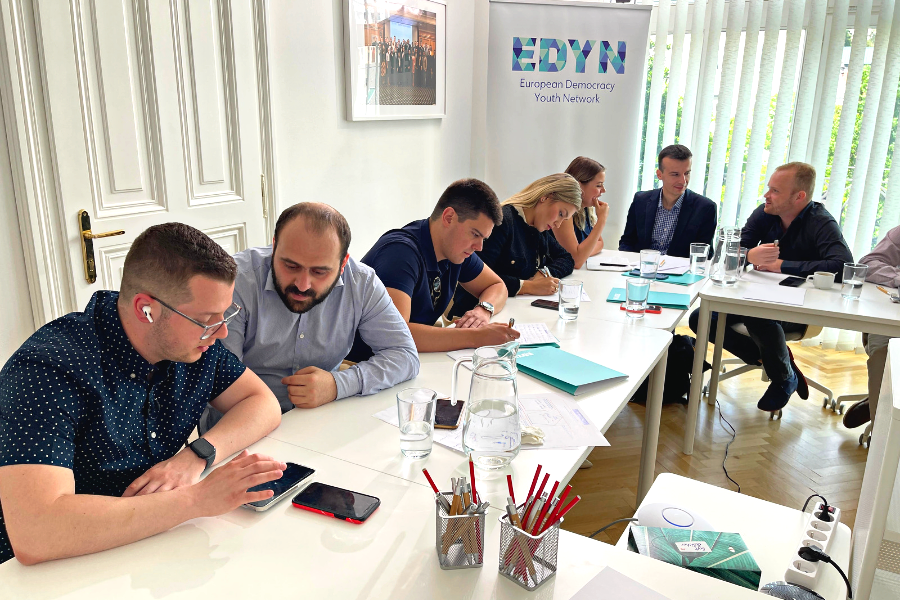 Political Campaigning Training Application 2023