ANNOUNCEMENT
We are proud to announce the following candidates have accepted the offer and will represent EDYN in the Rising Public Leaders Programme:
The following candidates were selected as runner-ups:
As indicated in the application form, the main selection criteria included: relevance of the past experience including a track record in the public sector; expected potential to leverage the program outcomes in daily operations shortly upon program completion; the expected scale of the impact on the society (national/regional/local); diversity of EDYN participants.
CALL FOR APPLICATIONS
European Democracy Youth Network is opening the call for applications for the Rising Public Leaders Programme at the Blavatnik School of Government, at the University of Oxford. EDYN invites two members to join the cohort of 2023 and represent our network in this prestigious program. All program costs will be covered by EDYN and the University of Oxford. The participant is expected to cover his/her transportation costs only.
Program dates: March 26 – 31, 2023
Duration: 6 days
School: Blavatnik School of Government, University of Oxford
Location: Oxford
Program cost: $10,930 – fully covered by EDYN and the University of Oxford. Includes accommodation (March 26–31), meals, tuition, program materials, and extracurricular activities.
EDYN participants: 2
More info: Find out more by downloading the Rising Public Leaders Programme Brochure 2023
Application deadline: Sunday, November 20, 23:59 CET

The Rising Public Leaders Programme brings together a group of current and upcoming public leaders from a diverse array of countries, deepening the leadership skills of the participants while strengthening their international networks. The intensive six-day program brings the cohort to Oxford to learn from world-renowned scholars, from outstanding practitioners, and from one another in highly interactive discussions, debates, and simulations. Participants will establish an ongoing connection with us and will become executive alumni of the Blavatnik School.
Who we are looking for
The program is for rising leaders on a trajectory to lead their public sector organization within the next three to seven years who are fluent in English and can showcase a successful track record as political leaders or as public servants.
Your commitment to EDYN
We expect program participants who participate on behalf of EDYN to leverage their experience at Oxford not only for their professional development, but also for EDYN. A successful applicant will be asked to act as EDYN spokesperson and seek partnership opportunities with fellow participants and the faculty. S/he is also expected to organize a seminar for fellow EDYN members from his/her Country Chapter to share the most interesting insights and inspiration s/he came throughout the program at the Blavatnik School of Government.
Application
Apply by filling out the application below this article. (for assistance or further questions contact [email protected]) The application will open on November 7, 2022.
Before filling out the application make sure to follow the tips for writing an excellent CV, which we summed up here.
Program Outcomes
You will leave Oxford with skills and insights that help you in your role, that you can bring home to your organization, and that will strengthen your contribution to the public sector more widely. In particular, you will have strengthened your ability to respond to six challenges facing all leaders of major public institutions:
Making tough decisions while managing the biases that distort decisions made under pressure.
Improving the ability of your organization to deliver outcomes that matter to the people you serve.
Building a culture of integrity in your organization and sector.
Communicating effectively within your own organization, across government, and with diverse public audiences and partners.
Creating effective partnerships with businesses and social sector organizations, and negotiating internationally across sectors to deliver better services, produce better outcomes, and advance the public interest.
Adapting to changing digital technology and harnessing its benefits while managing the challenges of cyber threats. The program will help you to develop a personal and organizational action plan, supported by program faculty and your peers.
RECOMMENDATIONS FROM LAST YEAR´S PARTICIPANTS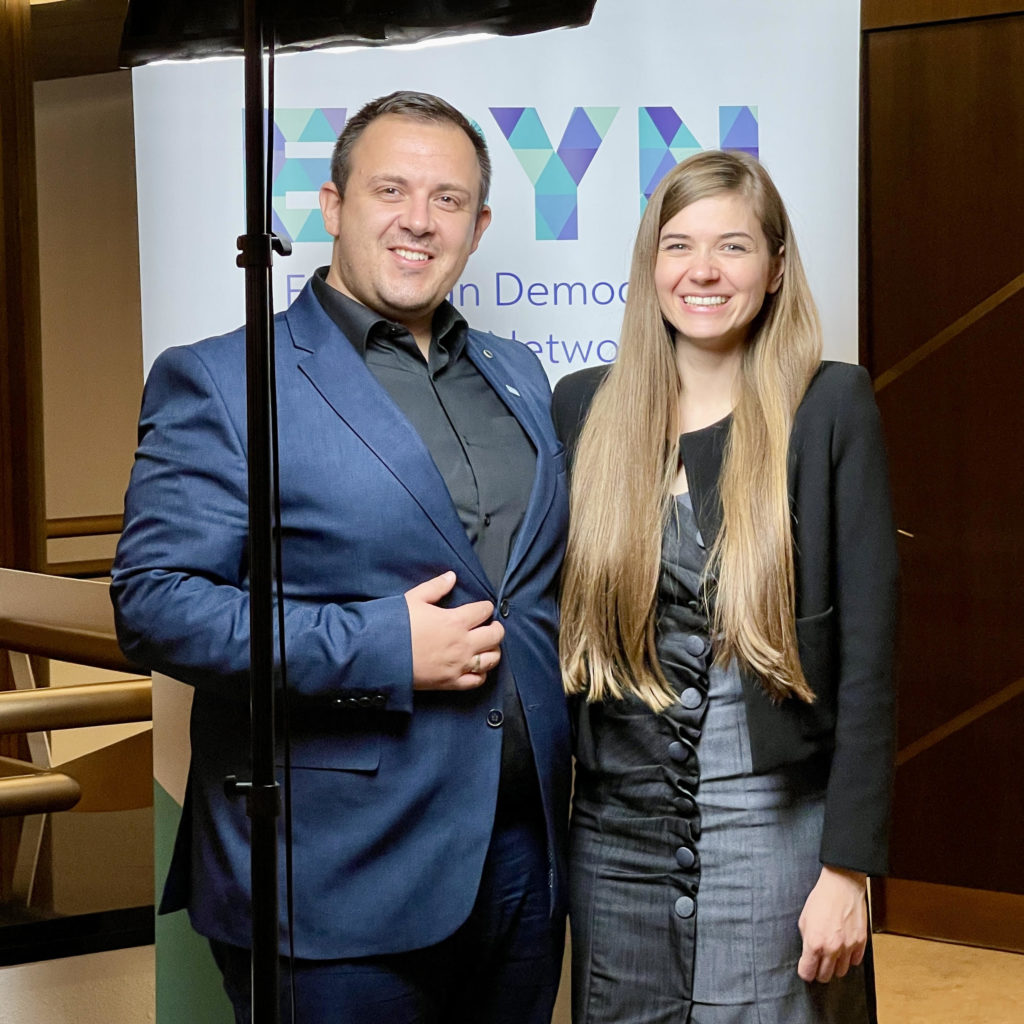 "Participation in the Blavatnik School of Government at the University of Oxford inspires and supports better public policy and government around the world.

High standards of teaching, amazing lecturers and leading practitioners, colleagues that become friends, multi-layered learning and enduring relationships, a learning process that gives a powerful practical tool, a lot of practical ideas, and things to mull over. Professors push us past our limits, give us unique perspectives and valuable lessons that made us think out of the box, and train us on various agendas such as decision making, integrity, negotiations, harnessing digital technology, management practices, shared leadership, and many more.

It's so good when you have the opportunity to share your space with other like-minded professionals and have interactions with specialists from the public sector from all over the world.

For me it was a truly transformative and remarkable experience, unlike any other before. I recommend the School for every EDYN member"
Gjorgi Tasev, Advisor to the Prime Minister of North Macedonia
"I am very honored to become a graduate of the executive programme for rising leaders in the public sector at Blavatnik School of Government, University of Oxford. It was a fantastic program that I am leaving enriched not just by the knowledge of the top Oxford professors but also by fellow participants – rising public stars all over the world. During the short but very intense course, we learned a lot from each other's best practices. The theory was intertwined with practical examples. I returned home with a pumped toolkit that my team and I will attempt to implement. The program gave us a new perspective on various topics such as: strengthening organizational effectiveness and global class negotiations training focused on negotiation in the public interest. Furthermore, we dedicated a lot of attention to decision-making and how to reduce bias, the importance of integrity, how to prevent losing it during our careers, effective narrative and how to deliver the catchiest message and speech, and many more. Special thanks belong to the professors Christopher Stone and Roxana Radu, who gave us not just the great lectures, they also co-chaired the whole program. Chris, Roxana, your knowledge, energy, and dedication are truly inspiring – you rock! Many thanks belong also to the Dean of the Blavatnik School of Government – Ngaire Woods and all the professor team who made this Oxford magic happen.
Jana Soukupová, Chief of Staff, Ministry for Science, Research and Innovation of the Czech Republic